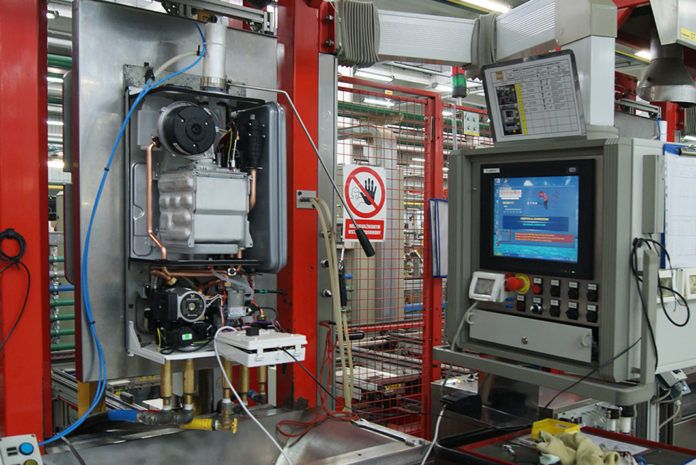 Vokèra Ireland is celebrating 20 successful years of supplying commercial and domestic boilers across Ireland.
Managing director of Vokèra Ireland, Neil Gaffney, said the company is unique in the Irish market because it is the only boiler manufacturer subsidiary that offers the full range of functions – from installation training to call-centre support and after-sales service.
"We work hard to ensure that we deliver the best quality products supported by dedicated, knowledgeable staff," Neil said.
Originally started when the company's Irish sales distributor convinced them to set up a dedicated Ireland division in 1988, the business became an official part of Vokèra in 1998.. At that time, it had just three employees who were based at a facility in Callan, Co.
Kilkenny. The Callan facility now handles all installation, customer service and ongoing service requirements with a staff of 16 who are dedicated to helping installers, specifiers and end-customers.
Vokèra Ireland employs six full-time engineers: one in Belfast and five in Eire who cover the whole of the island – the only company in the country that has this capability.