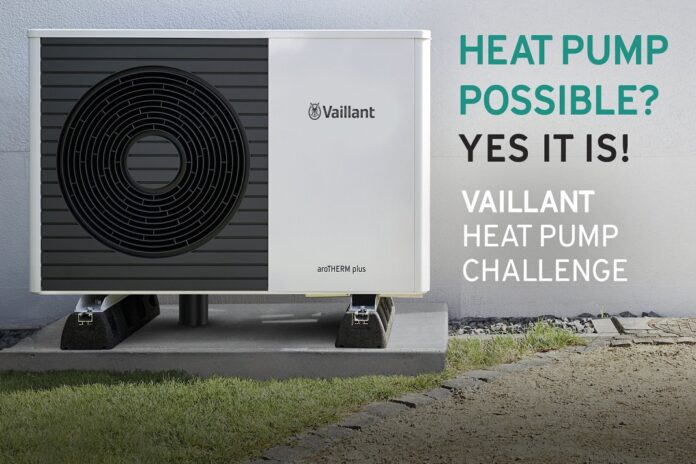 Vaillant has unveiled its team of professionals from across the heating and property industry to help select the three winning entries of its Heat Pump Challenge.
Vaillant has said that it's Heat Pump Challenge aims to open the debate around heat pumps by working with installers to help highlight how and when the low carbon technology works at its best. Entry has been extended and is to remain open until 24 March, with judging planned to take place at the end of the month.
The panel will be looking at the projects entered and considering factors such as design, installation, and commitment to helping the property transition to a lower carbon future. Vaillant has said that although not right for every property, the judges are looking to showcase what is possible when it comes to installing a heat pump, exploring where it has provided an ideal solution.
The judges are: Kevin McCloud, broadcaster and architecture pundit, Jade Lewis, chief executive at the Sustainable Energy Association, Ian Rippin, chief executive officer of the Microgeneration Certification Scheme (MCS), Simon Melbourne, system sales and design manager at Vaillant and Mark Wilkins, technologies and training director at Vaillant.
Mark said: "It is fantastic to have such wide support from across the industry to explore the opportunities when installing heat pumps into UK homes. Within the panel we have expertise across design, sustainable solutions and problem solving, and we are all excited to delve further into the projects submitted.
"For many, although heat pumps are talked about, there is an element of the unknown when it comes to installation, efficiency and heating our homes with something different to the traditional boilers we know so well. We hope that by investigating projects that display heat pumps fitted in a number of property types, we can break down some of the barriers and make people feel at home with low carbon technology and its capabilities."