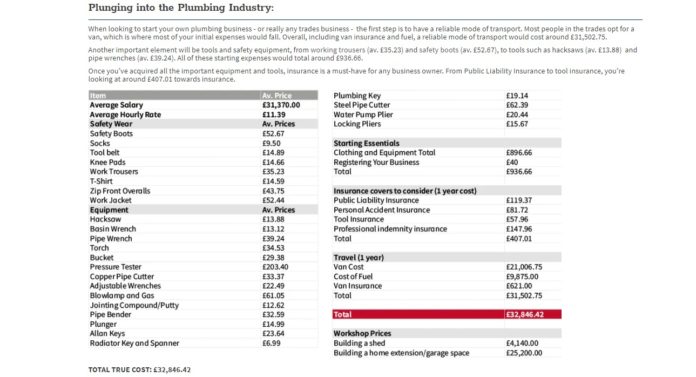 Starting a business in landscaping is the most expensive of the five trades Dickies Workwear has been researching.
Lifestyle experts at Dickies Workwear have created a guide that outlines the essential overhead costs that people may see when starting a business in different trades.
The data found that the true cost of starting a plumbing business is £32,846.42. This included necessities such as a work jacket, pressure tester and insurance.
The start-up costs were less than an electrician, while owning a landscape business demanded average up-front costs £34,782.79, the workwear brand estimated.
Mark Tapper from Dickies Workwear said: "It can be tempting for those in the trade industry to want to work for themselves and we can see why. Having these overhead costs broken down can help provide an understanding of what people need to embark on this new adventure. 
"At Dickies Workwear, it is our goal to ensure tradespeople have the correct equipment, with safety being our top priority."