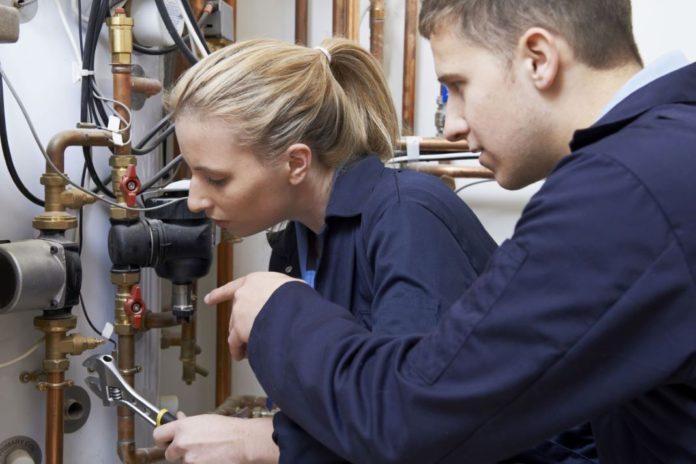 In recognition of the vital importance of apprentices to the future of the sector, the Scottish and Northern Ireland Plumbers' Federation (SNIPEF) has joined with colleges for a task force to ensure that apprentices are able to continue to learn their trade during the COVID-19 crisis.
Since the start of the shutdown of the construction industry in Scotland by the Scottish Government, SNIPEF has been proactive in ensuring that the Modern Apprenticeship in Plumbing and Heating has been able to carry on with the minimum of disruption, it said.
Its task force is resourced by SNIPEF staff, in partnership with other key stakeholders in a range of disciplines from the industry and the educational sector, including IT professionals as well as representatives from bodies such as the Scottish Qualifications Authority.
Dale Thomson, training manager at SNIPEF, said: "Most apprentices have been furloughed and the colleges have shut down or are running at very limited capacity. As a result, alternative assessment models have had to be put in place.
"The Plumbing and Heating qualification comprises a mix of practical and theoretical work and the online alternative assessments the task forces have created will be with colleges shortly, so that they can be used by apprentices before the end of term."
Fiona Hodgson, chief executive of SNIPEF, added: "This has been another inspired collective effort between SNIPEF and its education partners to whom we are extremely grateful. As a result of their commitment and co-operation apprentices will be able to progress with their qualification and reduce the amount of catch up work required as the sector restarts and colleges re-open."
SNIPEF has a total of 807 apprentices at 18 colleges across every part of Scotland currently in training and is keen to ensure that they are continuing to engage with their learning programmes during their enforced layoffs.
Where traditional methods of assessment are not possible because of the temporary closure of colleges and post-opening social distancing regulations, alternative methods of assessment have been created which provide for apprentices to undertake these from the safety of their own homes, a statement added. The Education Trust has provided Amazon vouchers as an incentive and work progress is being actively followed up.