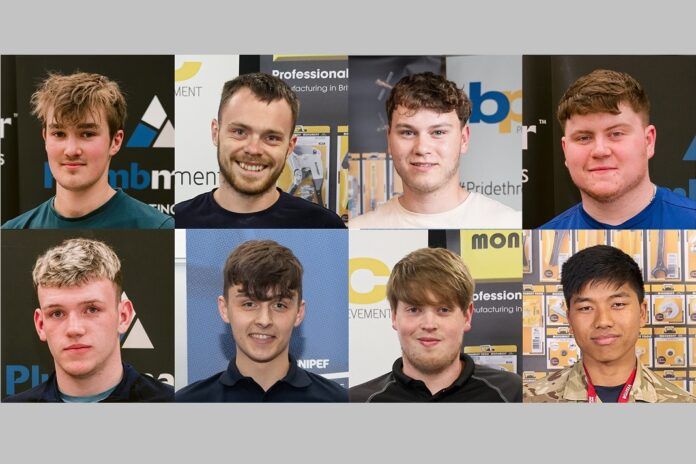 The eight student plumbers who will be taking part in the SkillPLUMB UK final after excelling at the national qualifying heats have been named.
SkillPLUMB is organised by BPEC and is part of the WorldSkills UK competition framework.
In the quest to be named SkillPLUMB champion, competitors will have to tackle a complex task that involves the installation of a central heating system and hot/cold water system, incorporating a boiler, unvented hot water cylinder and associated pipework and bespoke designed copper radiators.
Neil Collishaw, BPEC's CEO, said: "We are really pleased with the standard of all competitors, everyone who took part should be really proud of themselves.
"We'd also like to personally thank all of our sponsors, without their support we would not be able to run the competition.
"We look forward to seeing the eight competitors go head-to-head in November at the SkillPLUMB UK Final and wish all of them the best of luck."
The eight student plumbers are: David Bateman-Smith, of South West College NI / Ashley McFarland, Adam Biddulph of Stockport College / Higgins Lab-Chem Plumbing, Tomos Evans of Pembrokeshire College / RL Evans Plumbing & Heating, Morgan Finney of Northern Regional College NI / Hanna Mechanical, Joseph Hagan of South West College NI / RGH Mechanical, Finlay Macaulay of Moray College UHI / ALPAH, Andrew Poland of St Helens College / Glennon Plumbing Services and Magar Rana of Army – Royal Engineers.
They will now go head-to-head on the 15 and 16 November at Oldham College as part of the WorldSkills UK National Finals, where 50 competitions will take place that week at nine different venues across Greater Manchester.