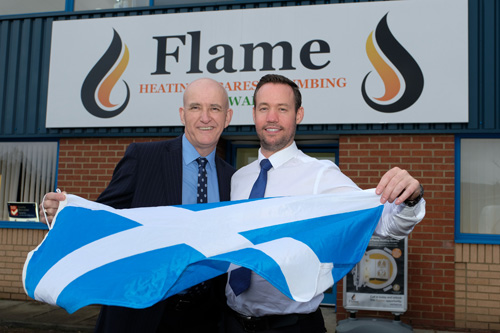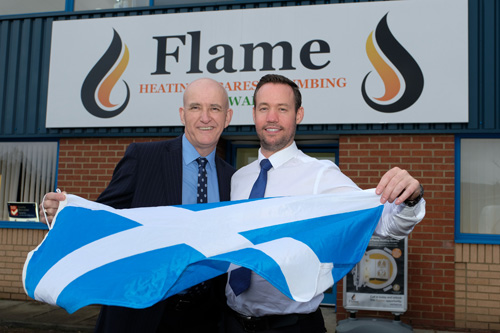 Flame Heating Spares is set to cross the border and expand into Scotland.
The firm has appointed a development director for Scotland, as it seeks to acquire a number of sites and develop the Flame brand north of the border.
Danny Byrne, from Perth, will oversee the expansion into Scotland and report directly to John Savage, managing director of Flame Heating Spares, as part of the role.
Flame has experienced year-on-year growth since its formation in 2011, with turnover currently at £6.4 million – a figure the company expects to see grow in the next financial year.
Flame Heating Spares currently operates trade counters in Ashington, Durham, Gateshead, South Shields, Stockton and Sunderland. By 2020, the firm hopes to open 20 more outlets, including in Scotland, and to increase its workforce to more than 50 employees.
John Savage, managing director of Flame Heating Spares, said: "Given the success of Flame in the North East, I am keen to extend our services north of the border and expand the business into different areas of the UK. Danny's proven track record, vast experience and knowledge of the Scottish market will put us in good stead and paves the way for even more growth and job creation.
"The long-term ambition is to serve customers on a national scale, but the immediate focus is to increase our geographical reach in the North, with the opening of 20 more branches. I am very excited by what the future holds for the company."