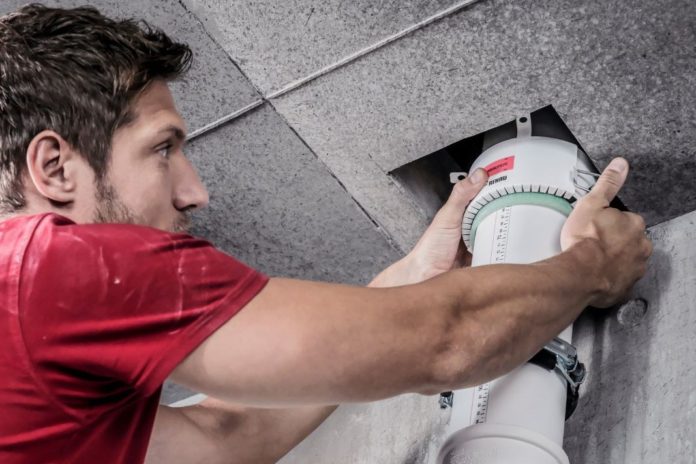 A supplier of polymer building services solutions is advising that contractors to consider fire safety regulations more closely alongside acoustic performance when specifying soil and waste drainage solutions for high-rise developments.
Rehau Building Solutions has noted in a statement that 2019 alone saw five serious incidents of fire in multiple occupancy residences.
Following incidents such as the Cube student accommodation fire in Bolton and the release of Phase I of the Grenfell Inquiry, there have been calls for more careful selection of materials and systems for high-rise developments, with an emphasis on adhering to fire regulations, it said.
With internal building services such as soil and wastage drainage systems constituting vital parts of a high-rise development, Rehau highlighted how these solutions can play a key role in preventing fire from spreading through pipework.
Though building fire safety and acoustic performance standards are detailed separately in The Building Regulations as part of Approved document B and E, a clear link between both is not set out, it added.
By specifying drainage solutions with correctly-installed fire collars, contractors could offer a further line of defence against fire without compromising on acoustic performance.
Franz Huelle, head of technical at Rehau Building Solutions, said: "Recent incidences of fire in multiple-occupancy buildings have rightfully called into question all aspects of high-rise multiple occupancy developments with regards to fire regulations and prevention measures.
"With acoustic soil and waste drainage systems, many contractors still regard acoustic performance and fire safety regulations as separate concerns. We want to stress the importance of considering these factors together when specifying drainage systems, because, if a system doesn't adhere to Building Regulations, it may put residents at risk and require a costly re-installation."