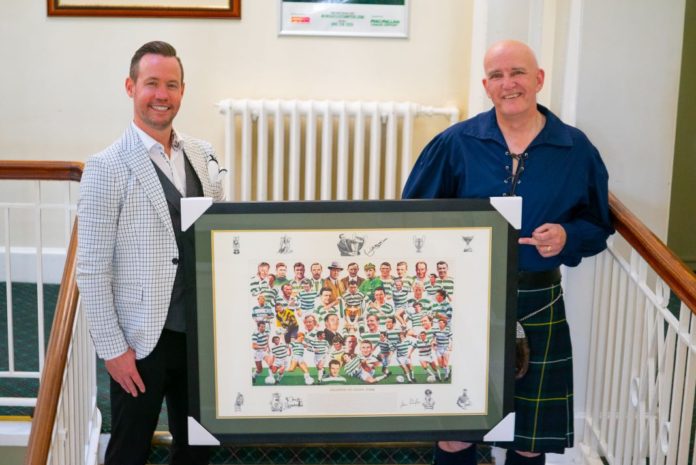 Lifelong Celtic fan and director at Flame Heating Group, Danny Byrne, has been presented with a special autographed print featuring some of the club's greatest players during a charity race night organised by the Tyneside-based company.
Flame Heating Group founder John Savage, pictured left, made the surprise presentation, to mark the retirement of a man who provided him with his first big break in the industry.
Danny, who spent the last three years as Flame's development director for Scotland, was responsible for successfully establishing three trade counters in Glasgow, Edinburgh and Ayr.
Danny said: "I gave John his first senior managerial job, something he has obviously never forgotten – as I really didn't expect him to mark my retirement with such a thoughtful and generous gift.
"He was always ambitious so it's no surprise Flame has become such a success. In addition, he was always a very likeable person who is considerate to those around him."
"When I took the role [joining from Wolseley] Flame didn't have any sites north of the border and I set about finding the premises and recruiting the staff to build a strong platform to create thriving businesses.
"My wife Caroline is a huge Rangers' supporter but happily she's relented and has allowed me to put the print up the house."