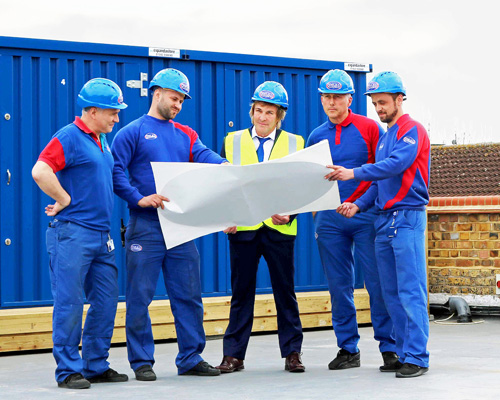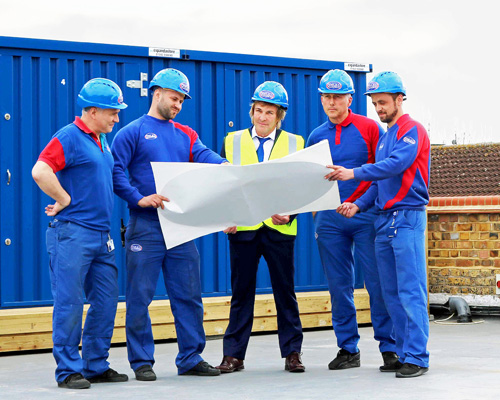 Pimlico Plumbers has embarked on a £500,000 construction project to increase capacity at its central London headquarters.
The company is adding an additional storey to Pimlico House in Lambeth to create a further 10,000 square feet of space. This will enable the company to expand key departments across the business including the call centre and recruitment. Construction of the extension is due for completion by the end of summer 2017.
To date, the 30,000 square foot Pimlico House has undergone significant internal redesign and refurbishment to increase capacity, most recently to enable the expansion of its customer service and 24-hour call centre departments, as well as a fully fitted staff gymnasium, changing rooms and massage room.
However, as a result of significant growth, which included achieving its first £3 million sales months in October and November 2016, Pimlico Plumbers requires even more space to meet demand for its services.
Employing more than 235 professional tradespeople and a support staff of around 100, the additional space will enable the company to increase its headcount by 20%. This will be in addition to the further 40 experienced engineers it is currently in the process of recruiting.
Charlie Mullins, CEO and founder of Pimlico Plumbers, said: "Pimlico House has always been one of the company's greatest assets and adding this additional storey will extend the lifespan of the building and increase our capacity to meet the demand for our services.
"The continued growth we have achieved, most notably £16.7 million worth of sales for the second half of 2016, a 21% rise on the year before, and our expanded range of home services has pushed the need to increase the floor space at our HQ.
"This expansion runs concurrently with our ongoing recruitment drive to ensure we have the skills and experienced engineers available to meet the requirements of our private and commercial customer base. We're aiming to have more than 300 engineers out on the road during this year, which is being supported by a further £500,000 investment in new vehicles, to broaden our coverage of the London market."