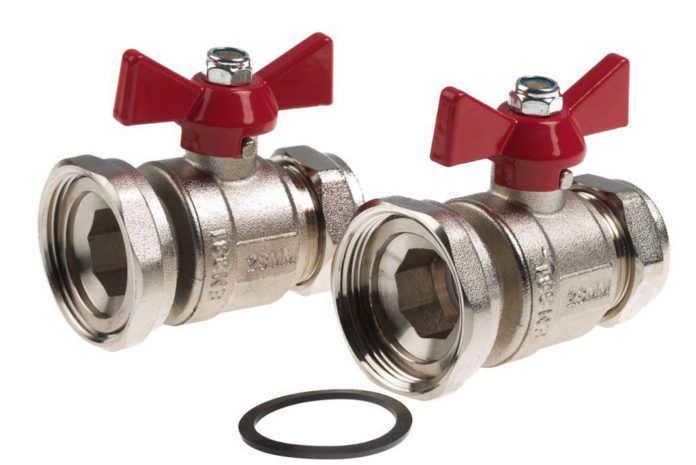 Rob Pond Ltd's Perfect Pump Valves provide a high-quality market alternative to cheap pump valves.
With a full-bore, heavy brass construction, the valves provide 100% shut-off and won't let-by or leak.
Fitted with handles for ease of operation, installers can be assured that these valves won't seize up, as with other pump valves.
Flats on the side on the valves make installation easier, as do the pump brackets which hold the pipework in place.
Also available exclusively from Rob Pond Ltd are 35mm Pump Valves, currently the only ones on the market.
Equipped with lever handles, these 35mm valves provide a compact and time-saving alternative to other methods of 35mm installations.
Available to merchants across the UK, get in touch for information or to find your local stockist.