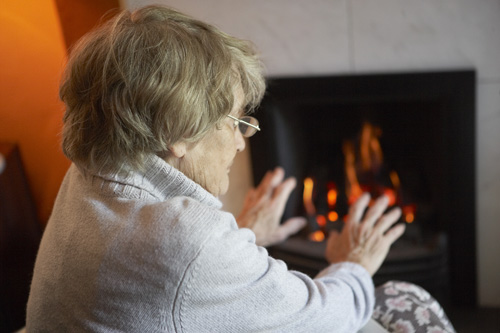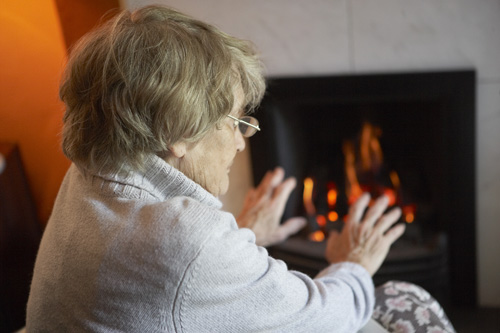 With more than one million rural homes in the UK using oil for their heating, heating oil trade association, The Federation of Petroleum Suppliers (FPS) is launching the Cold Weather Priority (CWP) and vulnerable persons protocol.
The scheme is designed to help the off-grid sector reduce what's known as 'excess winter deaths' throughout the winter months.
According to The National Institute of Clinical Excellence (NICE), each year in the UK, there are 40,000 so-called 'excess winter deaths' as a result of cold.
More than three quarters (82.5%) of these are among the elderly (aged 75 and over). The CWP initiative will assist in identifying and helping those most at risk so they are prioritised for delivery when it comes to off-grid fuel supplies throughout the winter months, especially during periods of extreme cold weather or fuel shortages.
FPS spokesperson, Dawn Shakespeare, said: "Too many old, weak and vulnerable people die as a result of fuel poverty and poor access to supplies during the winter. Fortunately, according to independent provider of comparative home heating costs, Sutherland Tables, at an annual cost of £840, oil is still the cheapest way to heat a typical off-grid three-bedroom home in the UK.
"That's more than half the cost of electricity and even less than gas and good news for our most vulnerable customers. But it's just as important for customers to know that there is help available when it comes to getting their fuel when they need it most."
FPS members will be employing various methods to identify customers who they believe fall into the CWP category, so that deliveries can be prioritised to these people during the winter months. The FPS is also urging customers who are aged over 75 to get in touch with their heating oil supplier if they believe they should be part of the CWP initiative.
The FPS and many of its members are also working with the Chief Fire Officers' Association and the Scottish Fire & Rescue Service and asking customers in the CWP scheme if we can pass their details to fire and rescue services, so 'Safe and Well' visits can be arranged for them.
Support for the initiative has come from Energy Minister, Richard Harrington.
"Extreme and cold weather conditions can create severe problems in the winter months for those that use oil to heat their homes," he said. "This initiative ensures that those in particular need are prioritised for delivery of fuel. This is a welcome move by the industry which will provide security, comfort and peace of mind to thousands of people across the country in vulnerable circumstances."
To check if your local supplier is involved, visit: www.coldweatherpriority.co.uk or contact a FPS member. A list of the nearest suppliers can be found at: www.oilsave.org.uk/distributor-search.