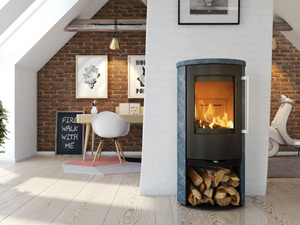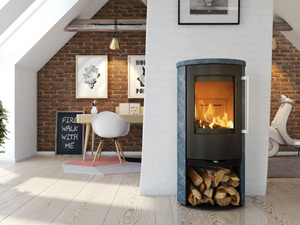 A call by London mayor Sadiq Khan for a ban on wood burning stoves in some areas of the capital has been challenged by Specflue.
According to a report in The Guardian on September 29, Mr Khan said: "Non-transport sources contribute half of the deadly emissions in London, so we need a hard-hitting plan of action to combat them similar to moves I am taking to reduce pollution from road vehicles.
"I am calling on the government to provide the capital with the necessary powers to effectively tackle harmful emissions from a variety of sources."
Ian Sams, commercial director of Specflue, believes Mr Khan is focusing on the wrong target.
"The volume of particulate matter (PM) in the atmosphere caused by wood burning depends on how the wood is burnt rather than the stove used to burn it," he said. "Particulates come from incomplete burning of wood, but modern wood burning stoves are highly efficient at doing this."
Dennis Milligan, head of communications at the Stove Industry Alliance (SIA), said: "Eco-design, a measure introduced by the European Commission to improve the efficiency of appliances and lead to lower emissions, covers a wide range of emissions from PM to carbon dioxide, NOx, other carbon gases compounds and carbon monoxide.
"Although there is no obligation for stoves to meet the stringent emission limits set out in Eco-design until 2022, the SIA has taken the initiative by making 'Eco-design Ready' stoves available now.
"All new stove models developed from now on will meet the emission limits and, by 2020, the main manufacturers in the SIA will only produce stoves that meet Eco-design requirements."
Research from Kings College London suggests that, in winter time, wood burning accounts for about ten per cent of the PM emissions in London. But a survey of 1,000 users of wood burning stoves and open fires throughout the UK found that 70% of the wood burned in London is burnt on an open fire. An 'Eco-design Ready' stove reduces emissions by 90%, compared with an open fire.
Ian concluded: "Eco-design will be accompanied by the Eco label, already seen on white goods such as fridges. From January 1 next year, every wood burning stove will have to display a label. Most modern stoves are expected to come in at the A and A+, with pellet-burning stoves achieving A++."