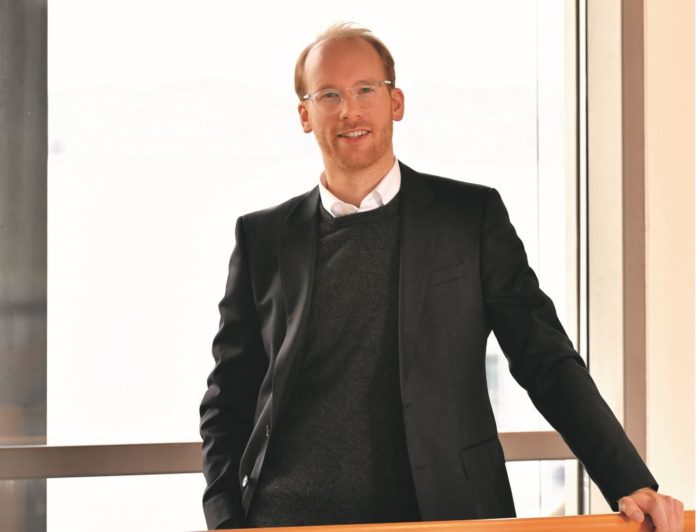 Max Viessmann, chief executive officer of Viessmann Climate Solutions will be speaking at the upcoming Sustainable Innovation Forum 2021 being held at the UN Climate Change Conference UK 2021 (COP26).
Held in Glasgow, from 31 October to 12 November, Max Viessmann will shed light on a range of topics during his talk, including:
How the building sector, through decarbonising heating and cooling, can play a critical role in reaching climate targets.
The importance of making such activities socially just, beneficial and attractive to end-users and homeowners.
The role H2 and green gases can play in decarbonising the energy mix and ensuring continuation of a reliable energy supply.
Viessmann's own decarbonisation progress and future net zero ambitions.
Graham Russell, managing director of Viessmann, said: "Viessmann, driven by its family owners, has lived and breathed a sustainability strategy for well over a century, demonstrating through its own operations how industrial businesses can achieve and even surpass carbon targets using heating and cooling technology already on the market today.
"It is most appropriate therefore, that Max Viessmann is invited to speak at Climate Action's Sustainable Innovation Forum, representing the heating industry at the top table with policy-makers, heads of industries, NGOs and other bodies helping to shape the future.
"The COP26 summit is the perfect opportunity to focus on the decarbonisation of the UK's energy and buildings. With many electric and hydrogen-fuelled climate technologies available today to take over from fossil fuels, we are proud to be playing a critical role in the energy transition. Viessmann offers energy efficient solutions for homeowners today covering electrification, hydrogen and the digital platforms via which they can be controlled and optimised."