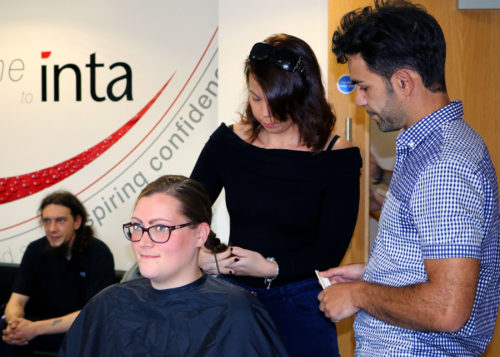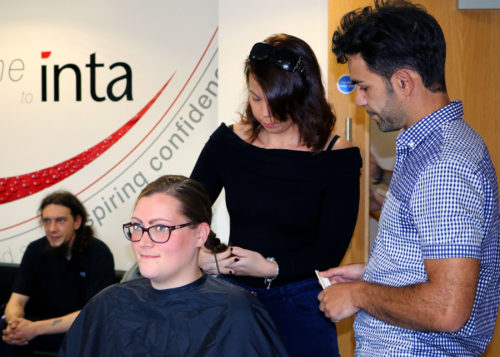 Two employees at Inta have braved the shave and had their hair cut off to raise money for Macmillan Cancer Support.
Raising just over £600 – and still counting – sales administrator, Emma Domanski, and warehouse operative, Ian Squires, took to the hairdresser's chair to have their heads shaved live on the firm's Facebook page.
The colleagues donated their hair to the Little Princess Trust, which provides real hair wigs to children suffering from hair loss.
Emma, whose initial fundraising goal was just £250, said: "It's fantastic to have smashed our target. A lot of people close to me have been affected by cancer, and seeing the effects of my mum losing a close friend of over 30 years, and having friends still battling the disease, really brings it home."
Emma is also the driving force behind the firm's other charity events, with her organising awareness days such as Wear it Pink and Children in Need.
Inta would like to thank NVS Studios in Stafford for carrying out the shave.
You can re-watch the live shave on Inta's Facebook page, at: www.facebook.com/intatec.