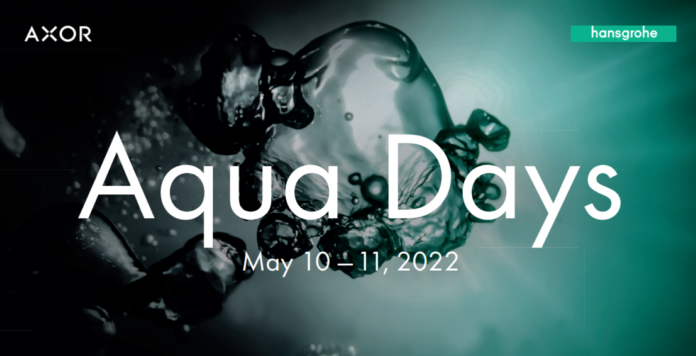 Hansgrohe Group is celebrating its "passion for water" again this year on the digital event platform Hansgrohe Aqua Days.
This year, the virtual event focuses on the major theme of responsibility and the protection of water.
The Hansgrohe Aqua Days take place on 10th May 8am – 9:40am and 11th May 3pm-4:40pm.
Installers can expect insights and outlooks into the group's sustainability agenda in addition to an exclusive preview of exciting new product launches, it said.
Hans Jürgen Kalmbach, Hansgrohe CEO, added: "In the Hansgrohe Group, we have been dedicated to this passion of shaping life with water in an innovative and sustainable way for more than 120 years.
"After our anniversary year in 2021, the next few years will be more clearly marked by responsibility for people and the environment. How can we make life with this important resource sustainable and innovative? This is just one of the questions we are asking ourselves and for which we will provide answers to our guests at the Aqua Days."
Those interested in registering can visit pro.hansgrohe.com/aquadaysglobal