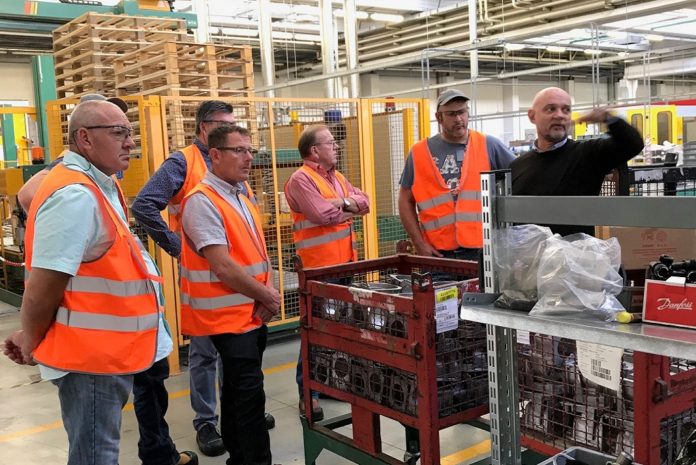 Heating engineers from a range of UK companies have recently visited Riello's manufacturing and R&D facilities in Italy. The trips, which will continue through 2019, are organised jointly by Riello and its original equipment manufacturer (OEM) customers, with the OEMs inviting approved installers.
During their visit, installers learn more about the stricter NOx limits for oil burners imposed by the latest ErP Directive and the technical advances that enable the latest generation of RDB burners to comply with the Directive.
The tour includes practical demonstrations on how to install, commission and maintain the new RDB burners, highlighting the same easy set up and commissioning, and the same first line spares, as earlier models. Visitors also have the opportunity to witness manufacturing and match testing processes, as well as Riello's extensive product development facilities.
Brett Hale, Riello's UK Service and residential product manager, added: "These visits provide an ideal opportunity for installers to see our latest oil burners at first-hand and also to experience the technical support and quality control that underpins the high performance and robustness of all of our products."