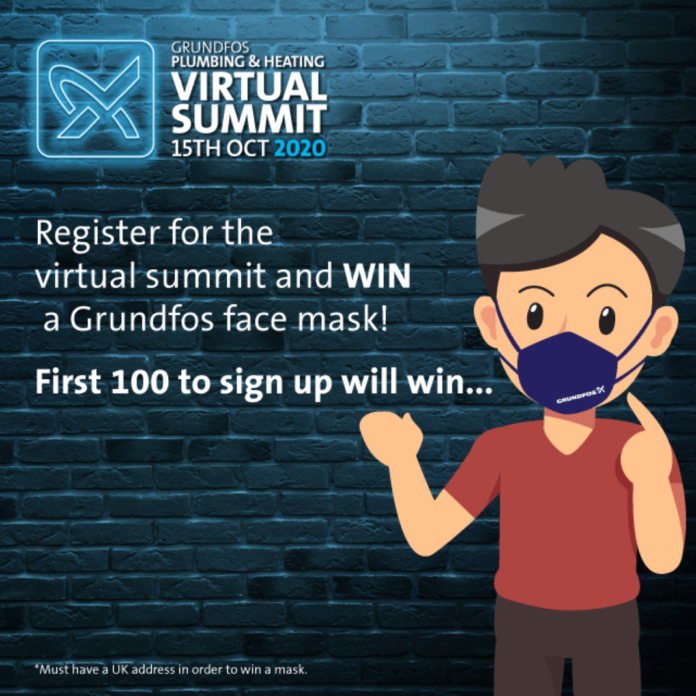 Grundfos' virtual plumbing and heating summit will commence tomorrow, Thursday 15th October, at 9:45am.
Most of the content, including prize draws, price promotions, webinars, videos, literature downloads and bite size learning modules, will remain available on demand 24/7 for the next 30 days too.
Visitors will also be able to visit the Grundfos 3D Home, taking a virtual 360o walk through the various rooms.
Register here to secure access and 30 days to catch up