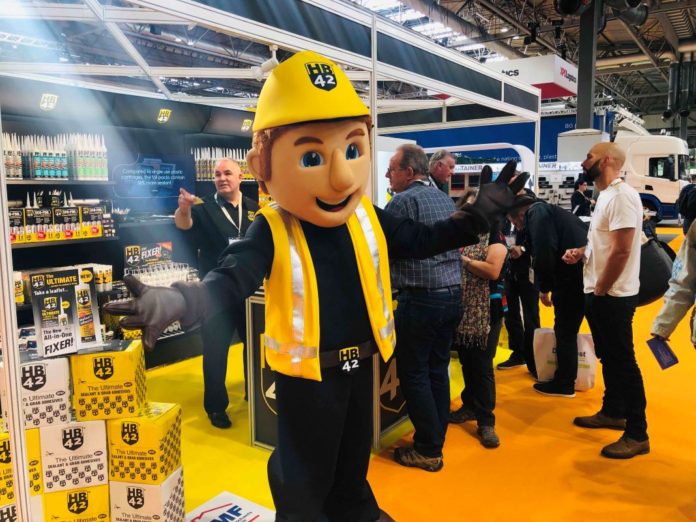 Hilton Banks has announced that the response to its HB42 Ultimate All-in-One Sealant and Adhesive in Eco-Foils was "overwhelmingly positive" at a trade show earlier this month.
Speaking during UK Construction Week where the company demonstrated its HB42 range at the show's Innovation Zone, Scarlet McAleese-Banks, marketing director, said visitors had immediately grasped the environmental benefit and the cost savings.
She said: "With 95% less waste, the cost savings on skip hire and waste disposal are obvious, and it has been great to see the trade respond positively to our move to Eco-Foils.
"The product demonstrations we have given at UK Construction Week, which we have also posted on our website, have shown how easy the sealant gun is to load and use. The changes to a tradesperson's working habits are minimal but they lessen their environmental impact and save money.
"Contractors who work with Local Authorities also told us that Eco-Foils would help them to meet procurement guidelines which ban or minimise the use of Single Use Plastics."
HB42 'Eco-Foils' remove the environmental problem of disposing of the single use plastic cartridge, normally associated with sealants and other similar products.