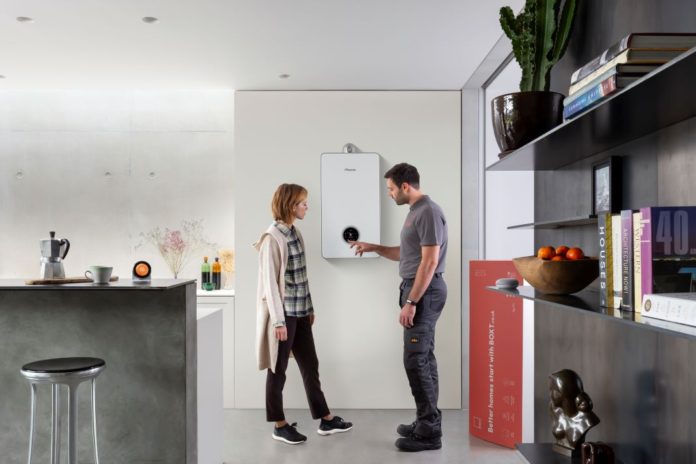 BOXT said it has witnessed unprecedented growth during lockdown thanks to its contactless sales process and an 'SOS safeguarding service' – with sales up 75% in the first two weeks of June.
The company witnessed a 25% jump in sales of voice-controlled boilers through the online platform in the period from lockdown to the end of April.
Sales of boiler installations on BOXT.co.uk doubled between the six-week period from May to date, it added.
A company statement said lockdown had spurred a shift in purchasing habits, with 54% of orders being placed during office hours between 11am and 5.00pm, compared to 43% in the same period in 2019, driven by Britons working from home or being on furlough during the week.
Andy Kerr, co-founder of BOXT, said: "With March being a key month for boiler sales, we had concerns about how business might play out when coronavirus started to take a firm grip on the UK.
"However as soon as lockdown was announced, our ecommerce model and platform really came into its own and gave us a solid foundation with which to react. The rate of sales was unprecedented.
"Our technology was designed very specifically to streamline the quotation and booking process to make it so simple for the consumer, it would remove the antiquated and time consuming sales technique of having a surveyor come into your home first to quote for the job – which has paid dividends at a time when people are very rightly concerned about having tradespeople in their homes.
"When your heating system fails, it's near impossible to avoid having an engineer in your property. When lockdown was announced, we needed to become even more agile, dialling up speed, service and safeguarding both for our customers and gas safe registered installers.
"In this respect, our slimmed down commercial model, without physical sales surveyors made this infinitely easier to react to the challenging climate.
"We set up a dedicated 24/7 telephone number for those who needed the additional security of talking directly to someone to make their booking, completed personalised risk assessments prior to installation, and ensured next-day priority installation for the over 70s and 'at-risk' when they booked before 3pm.
"We also shifted to single visit installations with a solo installer where possible to further reduce the possibility of human contact in a bid to reduce the risk of infection."