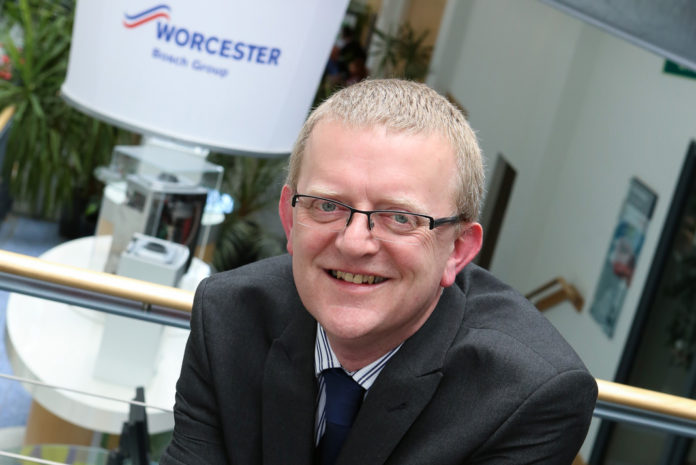 In his latest column for HPM, Martyn Bridges, director of technical communication and product management at Worcester Bosch, discusses the possibility of run hours boiler servicing.
There is generally no set legal procedure for when boiler servicing takes place. The only exception is for landlord-controlled properties where they are obliged to have a gas safety inspection taken every 12 months.
At this point, as the engineer is in the house, they generally service the boiler as well. Unlike some European countries where there is a requirement to have a boiler serviced annually, the UK has never put this into any law, it's just highly recommended.
With that in mind, it is difficult to find out how many boilers are serviced annually. Although we know there are around 25 million boilers installed in properties and believe around 70% of these are possibly serviced annually, there are no national statistics confirming this.
The boilers that are serviced are quite often serviced every 12 months on or around the same date which brings a number of benefits. For example, many engineers look to book in service visits in the summer months.
They tend to have more capacity than in the winter, when installations and repairs are more frequent and urgent. Many years ago, a similar scheme was in place for cars but nowadays they are serviced based on mileage instead of annually.
Now there are discussions on whether this can be replicated in the boiler market. This is fuelled by the increase of connected technology within the heating market, which has enabled many new models to connect to the internet, via their controls or the boiler itself.
With that comes an argument that servicing frequency based on run hours rather than a calendar date would be more in keeping with usage and perhaps more appropriate. Could we service boilers based on run hours usage instead of an annual diary date?
Of course, the more the boiler is used arguably it is more likely to need more frequent servicing. On the flipside, it could be argued the less a boiler is used, the less it needs servicing. The introduction of smart controls and connected technology also means that homeowners and engineers alike can keep up-to-date on their boiler usage in real time.
With some of the internet connected boilers that Worcester Bosch have produced, we have seen usage patterns of anything between 1,100 hours a year to 2,700 hours – with an average of 1,600 hours a year.
If moving to run hours, then on or around that figure would be the usage amount for which you'd need to have the boiler serviced.
That has its merits of course, particularly if this amount is reached during the summer months.
However, if in the cold winter months, would you really want to have your boiler switched off for servicing? Also, engineers will have less capacity to come and complete the servicing due to a typically busy period of repairs, replacements and installs.
There could be extra costs for homeowner as well. Let's consider a typical family household – it may have a boiler that is regularly switched on. Being on run hours servicing means that a service may take place every eight months instead of the annual 12.
It may not seem much, but after a few years that household would be having five services every four years rather than the present four services every four years.
Another consideration is that there are over a million people who have a second holiday home in this country, which won't necessarily be used very frequently. If a boiler is on run hour servicing, then it could be two or more years before it accrues enough usage hours to be serviced.
Although that may be fine for the boiler and heating system, there are other elements which won't be noticed and, in some cases, could encroach on safety.
The flue could now have trees or hedges growing around it and it has been known even for extensions or conservatories to be built over the flue.
It will be a few years yet before we start to see run hours servicing method properly rolled out and recommended by installers and engineers. I can see in hours being used for certain situations and it being a good compliment to the current situation but only if the boiler is being observed via the internet.
It is never likely to become a mandate that boilers must be connected to the internet – that's a personal choice.
So, although IoT and connectivity are becoming more and more essential in many of UK homes, we will still have to wait before run hours service becomes the normal. For now, best to get a date in the diary and stick to it.