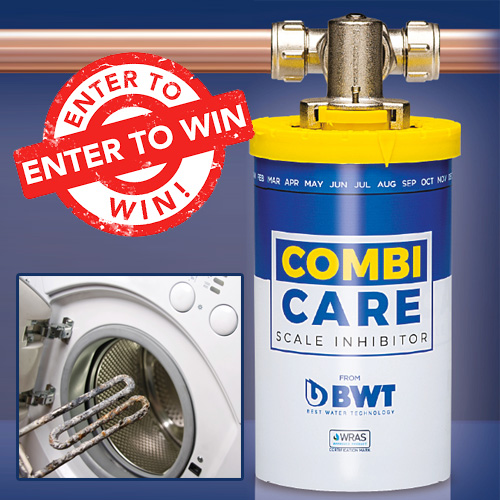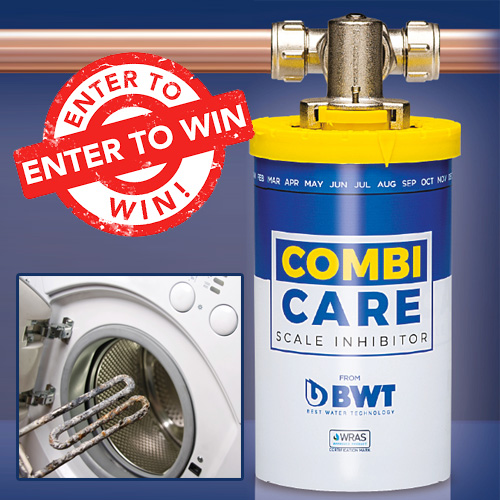 Win a BWT Combi-Care with cartridge – It's a great prize – for your own home or to offer to a customer, it's bound to be a BIG hit.
The BWT Combi-Care (with cartridge) works by introducing a very small amount of food grade polyphosphate into the water feed, sequestering the calcium in the water and preventing it from forming scale on the heat exchanger.
Don't let water storage tanks lose their capacity to hold and store hot water efficiently!
All you have to do to win this prize is answer the following question to enter our winners draw:
What mineral does BWT add to water – it's one that helps aid concentration.
a) Magnesium
b) Iron
c) Potassium
It's easy to find the answer – just turn to page 42!
To enter simply complete the form below – don't forget to tell us why you enjoy reading HPM to qualify for the draw!
### COMPETITION IS NOW CLOSED ###
BWT is Europe's Number 1 in Water Technology, whatever your needs we have a product and training package to suit you call 01494 838100 or email Installertraining@bwt-uk.co.uk for more details.