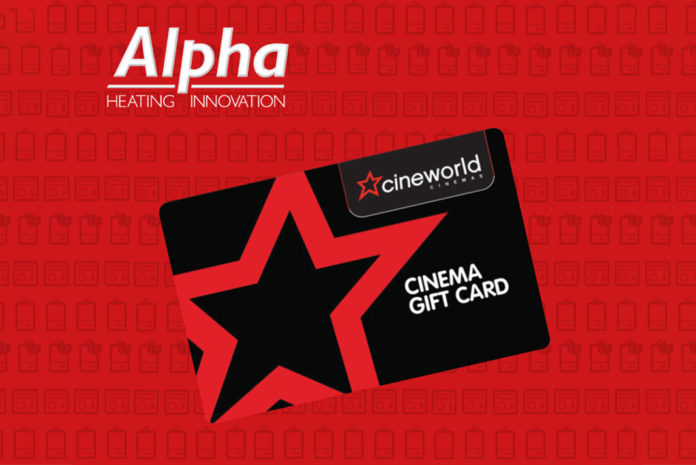 To highlight the importance of gas safety, Alpha is launching a quiz focused on gas safe requirements, where one lucky Gas Safe Registered member will win a £50 cinema gift card.
Open for the duration of Gas Safety Week (September 17-23), entrants simply need to email their full name, telephone number and answers to: marketing@alpha-innovation.co.uk by September 23 (closing date). The winner will be drawn at random and notified within five working days of the closing date.
Questions:
1. What is the maximum gas pressure-drop allowed between a gas meter and a boiler when all gas appliances are functioning at maximum load?
A) 1.0 mbar
B) 1.5 mbar
C) 2.0 mbar
2. If a flue cannot be inspected and there is no carbon dioxide monitoring system in place, what should you do?
A) Nothing – If there is no indication that the boiler is unsafe it can operate as normal
B) Issue an "At Risk" notice
C) Assess the boiler as "not to current standards" (NCS) in accordance with the Gas Industry Unsafe Situations Procedure (GISUP)
3. What is the minimum distance a horizontal flue terminal can be situated from a building opening like a window or air brick?
A) 400mm
B) 300mm
C) 350mm
4. Which one of the following is a contravention of the Gas Safety (Installation and Use) regulations?
A) Replacing the manufacturer thermocouple with a universal pattern type
B) Bypassing a vitiation sensing device
C) Installing an open flued boiler of 7kW with no permanent ventilation
5. What is the maximum diameter gas pipe a domestic gas engineer can work on?
A) 28mm
B) 35mm
C) 50mm

T&C's
1. The competition is open to all Gas Safe registered engineers in the UK.
2. The prize is a £50 cinema gift card, redeemable at all Cineworld cinemas.
3. The prize will be drawn at random from all complete entries within five days of the closing date.
4. If the winner does not respond within two weeks of announcement, Alpha reserves the right to re-draw a winner.
5. The name, town or country of the winner may be published for congratulatory and promotional reasons.
6. Winners will be notified by email or telephone call that they won the prize draw gift card.
7. All answers are in accordance with Building Regulation and British Standard and are accurate at time of original creation.